'One size fits all' is a thing of the past. At Chef Works we're all about ensuring every member of your team feels comfortable and confident in his or her uniform. And to guarantee this we have a simple solution, to provide complimenting options.
It's the reason why our Urban Collection™ aprons come in families. Each collection offers a variety of sizes from the oversized chef's bib to the petite style, so no matter what we've got you covered. Each piece has its own distinctive dimensions, yet the style is consistent throughout (except for a few unique embellishments such as pockets, which have been personalised to suit the wearer).
All families are unique, and so is your team. Choose the right apron for yourself and your team members every time with this style size breakdown of our apron family members.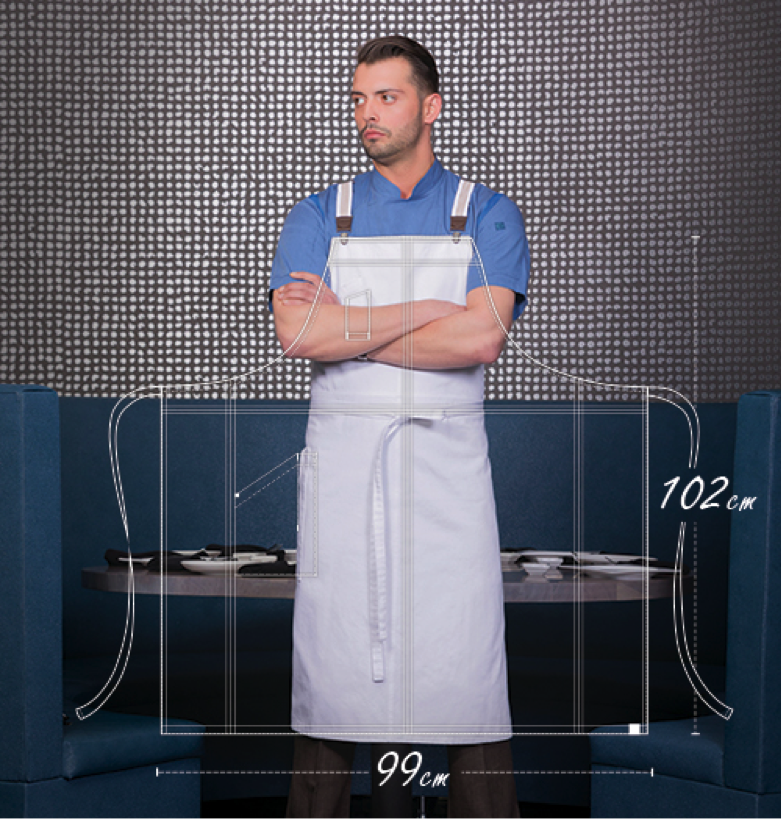 This oversized apron is longer and wider than our traditional bib ensuring full coverage for even the tallest chefs. Cut six inches longer and nine inches wider than our standard apron, this size offers the ultimate protection from spills and splashes.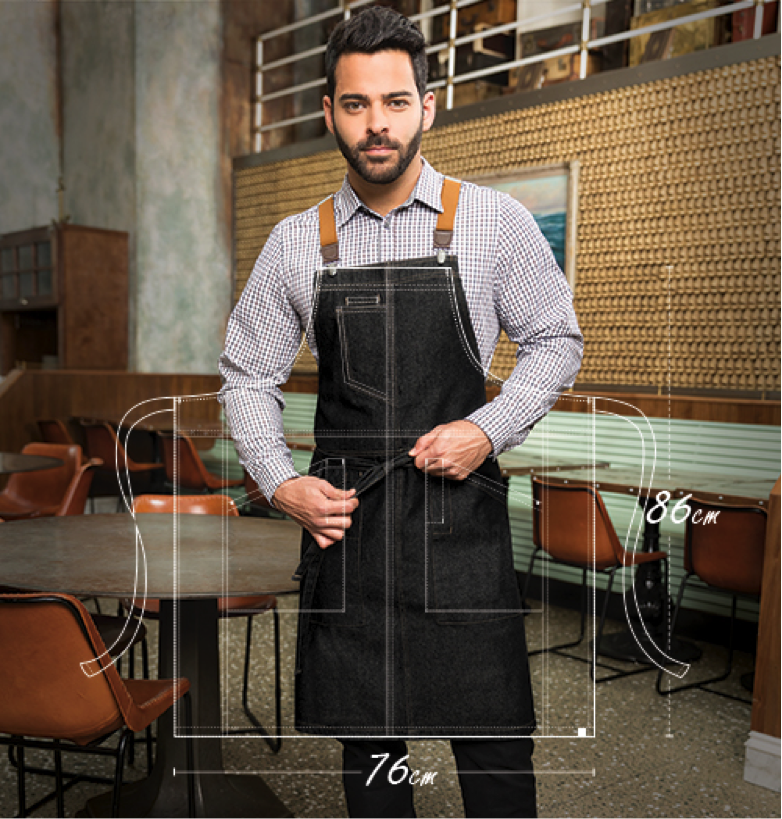 Our traditional size bib apron is perfect from both chefs and servers. Although this style is shorter than the Chef's Bib, it provides the coverage and protection restaurant pros need. With the ability to translate to a variety of hospitality jobs and tasks, this does anything/goes anywhere apron, seven nights of the week.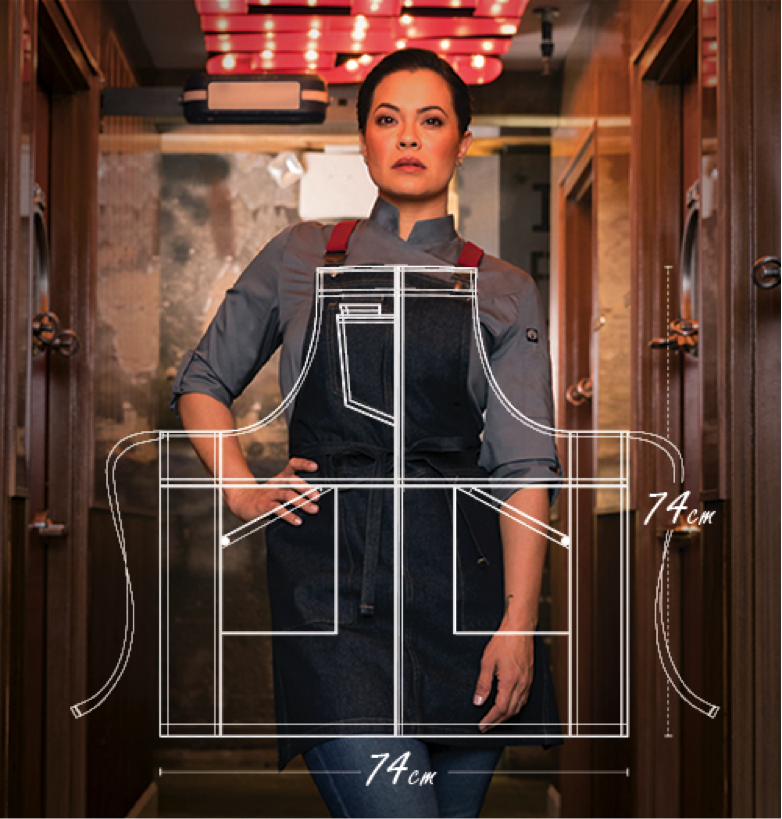 The cropped style offers a flattering fit without compromising durability. Many can relate to feeling restricted by their apron, as its length isn't suitable for them or their role. So we've created the petite style which is a full 11" shorter than our Chef's Bib, and a whole 10" skinnier! Perfect for kitchen crews and front-of-house teams alike.
---
Featured Product: Meet the Berkeley Apron Family
---
In addition to the three styles above. Our families also include the bistro, half bistro, and waist apron styles. So as well as ensuring your team are feeling comfortable you can also use the various styles to identify different roles.
Check out our Berkeley apron family to discover complimenting options that can be further personalised with mix and match straps. This family revolutionises the apron game by swapping the traditional neck strap with cross-back suspender straps. A feature that both captures the attention of your customers with its stand-out style as well as offers comfort to your team as it redistributes the weight from the neck across the shoulders.
Contact us to find out more about how we can support your team with a uniform that works for them.